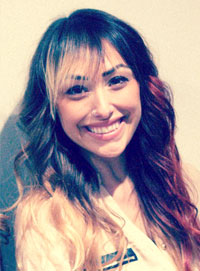 Sherry is a certified and sought after hair-stylist in Santa Barbara, California. She is owner of newly remodeled Salon Del Mar, the only ocean front salon in Santa Barbara county. Inspired by a desire to amplifyeveryday life, Sherry's work embraces the world of color and texture and hasbeen described as innovative, modern and bold.
Her list of certifications and talents include, high fashion styling/hair/makeup, extensions, brow sculpting, advanced haircolor, customized haircutting, bridal & black tie event styles.
To see more of Sherry's work check out her website.