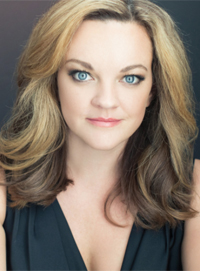 Emily Throckmorton Kvancz has been a makeup artist since 2000, starting as a makeup artist for Smashbox Cosmetics. In 2005, Emily decided to branch-out to makeup artistry in other avenues, including weddings, commercials, fashion shows, and social events. Along the way, she learned how to re-create the most coveted, flattering, and chic hairstyles for her clients, allowing her to complete the look with hair and makeup.
Her product knowledge, fashion background, artistry know-how and vast experience come through in making her clients look their absolute best, by creating the perfect look for any occasion. Whether you need a stylist for a photo shoot, hair and makeup for your wedding, or just want to look and feel great on date night, Emily will do an amazing job, every time.
"I love my clients and take extreme care to make them not only look incredible, but also feel confident from the inside, out. It is my honor to be someone's stylist, and I take my work very seriously. I am a perfectionist, and this comes through in my work... every one of my clients is going to look like a million bucks when I'm finished".
To see Emily's work please view her website.