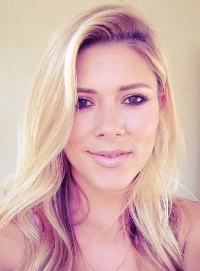 At age 13 Tami received her first makeup set and hasn't put her brush down since. She now specializes in Private Lessons, Bridal, Editorial and Special Events. Her clients love her enthusiasm and her eye for detail. Her blending technique creates a flawless face and has helped Tami build a loyal clientele.
In 2003 Tami started her professional career in the beauty industry. Two years later she was hired as an artist for MAC Cosmetics. Her eagerness to learn and love for makeup helped Tami receive certifications in everything from basic Application, Fashion Show, to Advanced. Tami was honored to became a part of the MAC Impact team in 2007. She had the opportunity to work among top Senior Artist's, such as John Stapleton. Being a part of this elite team of artists meant she was able to participate in special events such as body painting the Levi's models for Macy's and American Express Passport, working backstage at Los Angeles Fashion Week Spring 2009 for Beach Bunny Swimwear, and has facilitated the latest Fashion and Trend events.
Getting to know her client on a personal level allows her to focus on their needs and bring to life their vision of beauty. In her years of extensive training Tami has worked with a wide range of color among both male and female. From a no makeup makeup look, to taking on a couture look straight off the runway, Tami is always up to date on the newest trends for the season and can customize any look for you.
To see more of Tami's work, please check back since her portfolio is in the making.