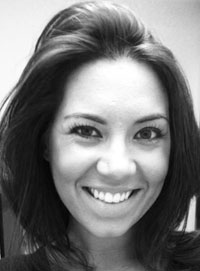 Hailing from a family of stylists, Allie more or less had her future cut out for her. "I've pursued other interests and vocations but my heart is really in this business," says the long-time Ventura County resident, describing how she found her true passion.
After cosmetology school, Allie started her "hair love affair" by mastering her hand in color, make-up and wedding up-do's.
Six years later, Allie went back to school and majored in marketing and communication. She continued hair styling to put herself through college. The intense schedule and the education she received helped her to be even better in what she continues to do now.
To see more of Allie's work please visit her flickr site.