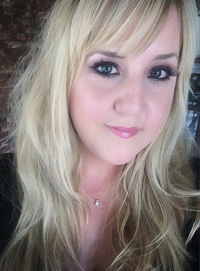 Dru O'Brien was born into a family of performers in Detroit, Michigan. From the age of seven she spent her free time in her parent's theatre, where she developed her makeup artistry skills; including painting faces, weaving beards, and creating characters of all shapes and sizes.
It was her love of makeup, art and theater that lead Dru to New York City. There she met renowned makeup artist Trish McEvoy, who asked Dru to join her team as her makeup assistant. This opportunity, to work alongside Trish, added chic beauty make up to Dru's resume.
Upon moving to Los Angeles, Dru realized a dream by becoming an artist for MAC Cosmetics. Sharing a love of color and a flair for the dramatic, it was the perfect match. Recognized for her flawless application, Dru oversaw all makeup designs for the artists on her MAC team.
Currently, Dru has a very successful freelance career. She is comfortable working with male and female clients. This has led to bookings for the Golden Globes, Grammys and The People's Choice Awards. Dru has also been the Key Makeup Artist for several music video and film projects.
All of this experience has made Dru not only a leader but also, the confident, skilled artist that she is today. Her outgoing and warm personality gains trust from her clients, which makes the creative process fun, collaborative and rewarding.
To see more of Dru's work please visit her website.