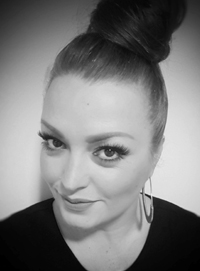 Shannon is a much sought after makeup artist, with a long resume. She is currently working at the M.A.C store in Santa Barbara, as well as freelancing as often as her schedule allows.
She has worked for Bobbi Brown, and Stila in the past, but has been with M.A.C for over a decade. She has also worked as the stylist for Samantha Brown on the Travel Channel, traveling to Asia with the crew.
Unveiled is delighted to have her working with us.
To see more of Shannon's work please visit her facebook page.