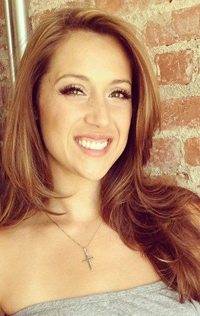 jenny hopwood
Jenny is an Emmy Award winning makeup artist with over 15 years of experience. Having done make-up for hundreds of brides & their bridal parties, in addition to celebrities, editorial shoots, and television, she is one of the most sought after makeup artists in Santa Barbara, with a schedule that books up quickly. Her expertise is in bringing out every woman's natural beauty by contouring and flawless application. Jenny specializes in and uses M.A.C. make-up and brushes, and keeps up with the newest trends and latest products. As a result, your makeup will be beautiful and last all day/night.
Jenny is a calming presence in the midst of a bustling and hectic wedding day. She is professional, friendly, patient, easy-going, honest and witty. As a true artist, she can do anything from a sultry smokey eye, to a bold glamorous look, to a natural & fresh face.
Starting out by finding your personal style, your wedding day visions, and assessing your features and individuality, she will work with you to design and execute the uniquely beautiful look for you. You can relax and give Jenny full control with complete assurance that you will feel beautiful, natural, and confident with the added touch to the uniquely gorgeous person you are.
Her training came by years of experience, direct training from seasoned makeup artists, and M.A.C. Pro Classes.
She has an eye for beauty in all things. Her passion involves photography and physical fitness. You can often catch her running along the beach or standing at the water's edge capturing a vibrant sunset. "I get excited about God's creation and his continual display of love for us day after day."
To see Jenny's work please view her instagram.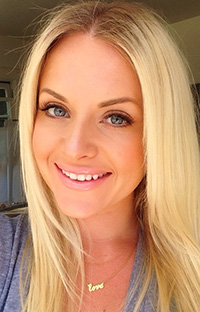 leah washuta
Leah has a passion for all things fun and sexy. Her enthusiasm for life comes out in her makeup artistry skills. She began her career in makeup in the year 2000. By 2005 she was a highly successful and sought out makeup artist in the Santa Barbara and Carpinteria area.
To expand her career she moved out to New York city and worked as a counter representative for Nars, Bobbi Brown, Christian Dior and Chanel. Over that time she gained extensive knowledge of those brands, and many others. She also attended makeup shows, assisted popular makeup artists in New York, and picked up many tips on making brides look their most fabulous on their wedding day.
Thankfully she returned to Santa Barbara in 2013 to pick up where she left of. Unveiled is thrilled to have her on our team. Her style is natural, glam, soft, sexy, fresh and classic. Leah is best at keeping her clients feel like themselves, just with a little extra glam.
To see more of Leah's work check out her portfolio.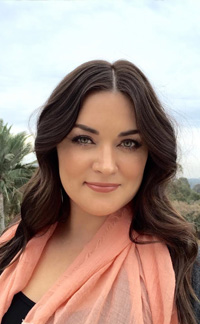 shanie crosbie
Shanie always knew she would be a part of the beauty industry. Growing up with three sisters and her mom as a hairdresser…it was destiny! She loves being creative and more importantly connecting with people. Shanie feels the art of makeup can truly inspire and reveal an inner confidence or an awakening of the soul. She is also a licensed esthetician and is very passionate about skin and skincare. She is always happy to educate clients who want to learn more about skincare for their daily routines.
Working with brides over the years, Shanie has learned to really listen and understand what each bride is looking for. Her approach with bridal makeup is to ask a lot of questions to truly get to know her bride's personal style. It's important to focus the makeup application on making her brides feel totally comfortable. Shanie aims to capture the emotion that her bride wants to convey on her special day. It's all about the bride!
To see more of Shanie's work please visit her website.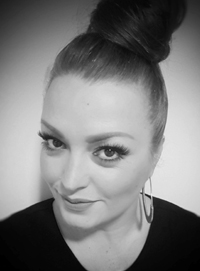 shannon jordan
Shannon believes beauty lies within everyone and simply needs to be enhanced. Her goal is to make her clients feel their most beautiful, while still feeling like themselves.
With over 15 years in the industry, doing everything from fashion, weddings, events, to traveling the world for television. She has learned the art of not only working with clients to create a flawless look, but one that looks both beautiful on camera as well as in person.
Unveiled is delighted to have her working with us.
To see more of Shannon's work please visit her website.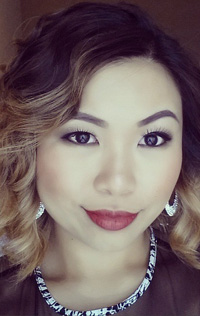 belle lin
Belle Lin is a passionate beautician who is continuously inspired by new techniques and trends. She is a licensed Cosmetologist and trained by the most well-known names in the industry, such as Bobbi Brown, Laura Mercier, MAC, Joe Blasco, Paul Mitchell, Davines.
Her mission is to bring your beauty from inside out, no matter what ethnicity you are. She does not cookie cutter makeup or hair-dos. Every style she creates starts with who you are not how you look. She not only wants you to look your best, she wants you to feel your best.
To see more of Belle's work please visit her website.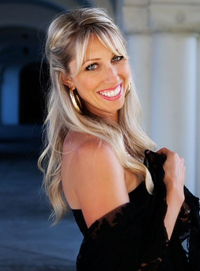 kristi martin
Kristi is a professional on-location Hair Stylist and Makeup Artists with over a decade of experience. From weddings & special events to editorial & commercial work her passion remains the same: Inspiring women to look and feel their absolute best.
Growing up in San Diego making her way through Orange County and landing in Santa Barbara she is now a leading professional in the industry throughout Southern California. She will make your wedding day as special as possible and design a look for you that feels elegant and glamorous!
To see more of Kristi's work please visit her website.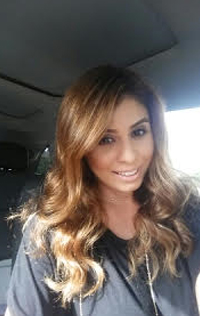 daisy del castillo
Daisy started her career in the year 2006. From a young age Daisy knew she wanted to be involved in the beauty industry! Her passion quickly grew, and after graduating from cosmetology school so did her experience and knowledge, after working in the industry around Westlake Village area, she moved to Santa Barbara, expanding her experience by working weddings and on location photo shoots, featured in Santa Barbara life and style magazine! Daisy has the vision and skills to provide clients with creativity and detail.
To see more of Daisy's work please visit her Instagram Page.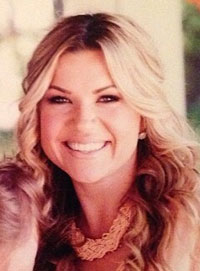 casey robinson
Casey Robinson is a professional on location freelance Make-up Artist based out of Ventura County, Ca. With over 10 years of experience in film, television, editorial, fashion and weddings.
Casey attended the prestigious makeup school M.U.D. (make-up designory) there she was certified in Master Makeup Artistry that includes beauty, character, and special effects make up. She also worked with MAC Cosmetics for over 3 years. With all of her experience in the field and customer service she has extensive experience with all different clients.
Her work has been published in magazines such as YWD Your Wedding Day, US Weekly, InStyle, OK!, Sophisticated Living, Intima. Casey has also worked with TV networks, CBS, MTV, LATV, and SITV.
To see more of Casey's work please visit her portfolio.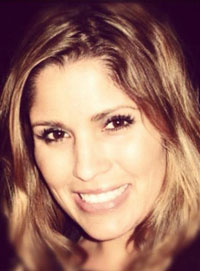 romina murillo
A makeup artist for over 14 years, Romina Murillo has a fresh, flawless and timeless approach. "I believe makeup should enhance beauty with perfect color and longevity," states Romina.
Making you look stunning and feeling beautiful is her talent. Romina has been trained with techniques from Trish McEvoy, Bobbi Brown, Chanel, Laura Mercier and Mac Cosmetics.
Her passion for makeup has led Romina to countless weddings and memorable events, and hopes to be a part of your special event.
To see more of Romina's work please visit her website.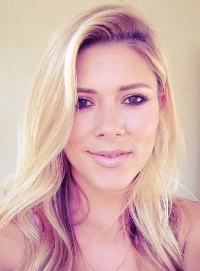 tami maxwell
At age 13 Tami received her first makeup set and hasn't put her brush down since. She now specializes in Private Lessons, Bridal, Editorial and Special Events. Her clients love her enthusiasm and her eye for detail. Her blending technique creates a flawless face and has helped Tami build a loyal clientele.
In 2003 Tami started her professional career in the beauty industry. Two years later she was hired as an artist for MAC Cosmetics. Her eagerness to learn and love for makeup helped Tami receive certifications in everything from basic Application, Fashion Show, to Advanced. Tami was honored to became a part of the MAC Impact team in 2007. She had the opportunity to work among top Senior Artist's, such as John Stapleton. Being a part of this elite team of artists meant she was able to participate in special events such as body painting the Levi's models for Macy's and American Express Passport, working backstage at Los Angeles Fashion Week Spring 2009 for Beach Bunny Swimwear, and has facilitated the latest Fashion and Trend events.
Getting to know her client on a personal level allows her to focus on their needs and bring to life their vision of beauty. In her years of extensive training Tami has worked with a wide range of color among both male and female. From a no makeup makeup look, to taking on a couture look straight off the runway, Tami is always up to date on the newest trends for the season and can customize any look for you.
To see more of Tami's work, please check back since her portfolio is in the making.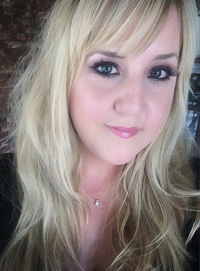 dru o'brien
Dru O'Brien was born into a family of performers in Detroit, Michigan. From the age of seven she spent her free time in her parent's theatre, where she developed her makeup artistry skills; including painting faces, weaving beards, and creating characters of all shapes and sizes.
It was her love of makeup, art and theater that lead Dru to New York City. There she met renowned makeup artist Trish McEvoy, who asked Dru to join her team as her makeup assistant. This opportunity, to work alongside Trish, added chic beauty make up to Dru's resume.
Upon moving to Los Angeles, Dru realized a dream by becoming an artist for MAC Cosmetics. Sharing a love of color and a flair for the dramatic, it was the perfect match. Recognized for her flawless application, Dru oversaw all makeup designs for the artists on her MAC team.
Currently, Dru has a very successful freelance career. She is comfortable working with male and female clients. This has led to bookings for the Golden Globes, Grammys and The People's Choice Awards. Dru has also been the Key Makeup Artist for several music video and film projects.
All of this experience has made Dru not only a leader but also, the confident, skilled artist that she is today. Her outgoing and warm personality gains trust from her clients, which makes the creative process fun, collaborative and rewarding.
To see more of Dru's work please visit her website.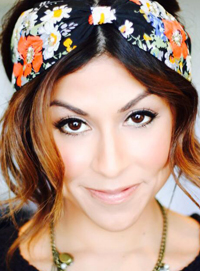 drea rohrbough
Drea is one of those rare multi-talented artists that can do it all. Originally from Scottsdale Arizona where she graduated from the Scot Cole Academy. Drea now resides in beautiful Santa Barbara. For the past 11 years Drea's resume of work continues to grow with a very well rounded repertoire. Drea's eye for hair is diverse and comes naturally. In the salon Drea is a Color Expert with the ability to give the most natural complimenting color to her clients to a more edgy fashion forward look that will turn heads. Drea is a master with her shears, transforming hair into a style that moves with and frames each client like a work of art. Drea is also a master at styling hair for that special day that will make every woman feel like she is the most beautiful bride yet.
Drea's skills don't just stop with hair. She has extensive makeup training stemming from, Prescriptive, Bobbi Brown, and MAC. From natural to a deep smoky look Drea will have you covered and looking amazing!
In addition to working in the salon, Drea has and continues to do editorial/photoshoot work where she is responsible for the entire look from face to hair. Based out of Santa Barbara, Drea is staying on top of her game by working with top photographers and industry people that consistently put her skills to the test.
To see more of Drea's work please visit her website.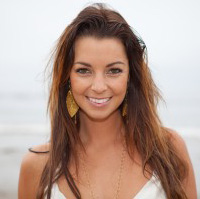 brianna stewart
Brianna Olcese-Stewart has been regarded as incredibly versatile not only in a salon environment, but also for her wedding hair and makeup. Aside from having a lengthy resume, she styles hair for runway shows, weddings, commercials, television work, and has extensive training with Bobbi Brown Cosmetics. With passion and undeniable talent—her forte ranges from color, to cut, to makeup, and anywhere in between.
To see more of Brianna's work please visit her website.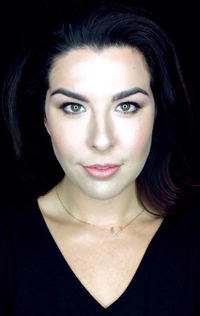 caitlin anderson
Caitlin Eve, recently relocated from the South to Sunny LA, by way of Nashville in March of 2016. In true Southern form, she would more than likely offer you a hug or a handshake if this weren't a virtual intro.
She began her journey in the beauty industry, late 2004 after obtaining her esthetics license in her home town of Austin, Texas. Caitlin dove head first into her passion for Makeup and Esthetics, and combined cosmetic application with a Spa like experience. She strives to take this experience into every avenue of the industry, by Listening, Being Calm in high stress environments and making her clients feel at home. Her personal belief that a smile is the best makeup anyone can wear, more often than not she will say her positivity has been essential to her success.
Caitlin's goal as an artist is to help others love they skin they are in, with a little help from her artistic ability, she wants clients to know the true beauty they possess. In Esthetics she specializes in perfecting brows and enhancing the client's skin, and in Makeup her passion for natural skin, and enhanced features shines bright in all of her work. NO matter the occasion, she wants clients to love the reflection staring back from the mirror.
When she's not on location, or working with her esthetics client, you can find Caitlin, vintage shopping, searching for the perfect Almond Milk Vanilla Latte at a new local coffee shop, or marathon watching her favorite shows on Netflix.
To see more of Caitlin's work please visit her website.
terry li
Terry Li is a professional makeup artist. Her fascination with makeup began in childhood, where she was always found playing with makeup at school performances. She honed in on her passion through studying and refining her technique, and building her own freelance business. While earning her degree in Feminist Studies and English at the University of California, Santa Barbara, Terry created a name for herself as an inventive artist in theatrical makeup and costume design. In addition to her years of experience, Terry has trained with various MAC professional artists. Her work has been published in EquallyWed.com, Ellements Magazine, BroadwayWorld.com, and Dining and Destinations Magazine.
Her makeup artistry ranges from bridal, headshot, beauty, and much more. Her clients come to her for a warm, fun, and relaxed environment, where she helps bring their vision to life. She loves to create unique looks that celebrate your individuality, and believes that beauty and makeup are for all.
To see more of Terry's work, please visit her website.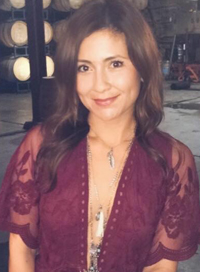 lydia rivera
Lydia Rivera is a native of the beautiful beach town of Santa Barbara. Immediately after graduating from high school she enrolled in the SBCC Cosmetology Academy. As a student of the Esthetician program at the SBCC Cosmetology Academy she was the most requested student for makeup application, waxing and skin care questions. Lydia immediately received her Esthetician License and shortly thereafter was asked to work for a full service salon. Her salon experience revealed her unique eye for makeup design and skillful artistry in the industry.
Currently Lydia is a licensed Esthetician who specializes in free-lance makeup. Lydia has had the experience of working throughout the central coast of California as a professional makeup artist for the past 10 years. Her skills are in high demand for her signature style of detail oriented, neat, and unique eye for bringing out the natural beauty in individuals, which gives clients a special feeling of inner confidence. Lydia specializes in creating makeup design for small weddings and private events for big commercial photos shoots.
To see more of Lydia's work please visit her Instagram Page.