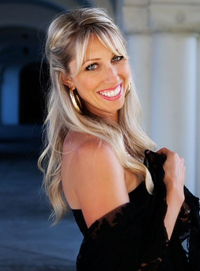 kristi martin
Kristi is a professional on-location Hair Stylist and Makeup Artists with over a decade of experience. From weddings & special events to editorial & commercial work her passion remains the same: Inspiring women to look and feel their absolute best.
Growing up in San Diego making her way through Orange County and landing in Santa Barbara she is now a leading professional in the industry throughout Southern California. She will make your wedding day as special as possible and design a look for you that feels elegant and glamorous!
To see more of Kristi's work please visit her website.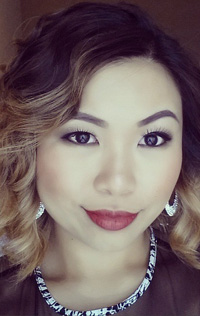 belle lin
Belle Lin is a passionate beautician who is continuously inspired by new techniques and trends. She is a licensed Cosmetologist and trained by the most well-known names in the industry, such as Bobbi Brown, Laura Mercier, MAC, Joe Blasco, Paul Mitchell, Davines.
Her mission is to bring your beauty from inside out, no matter what ethnicity you are. She does not cookie cutter makeup or hair-dos. Every style she creates starts with who you are not how you look. She not only wants you to look your best, she wants you to feel your best.
To see more of Belle's work please visit her website.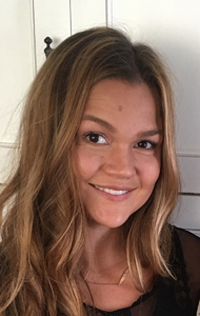 katie lee
Katie's passion for hair started at the young age of 6 when she received a "crimp and curl" cabbage patch doll. She would spend hours playing with the wire yarn hair. As she grew older, she started experimenting on her friends and family's hair. In high school, Katie was finally able to put her years of "practice" to work when she began doing her friends hair for dances.
Katie graduated high school yearly to attend Santa Barbara Cosmetology Academy. While at school, Katie focused her training in styling and Up-dos and did hair for many weddings and proms. After school, Katie assisted several professional hair stylist in Montecito Ca and worked at Salon Del Mar in the Santa Barbara's Double Tree Hotel. Katie now has over 7 years of professional experience. You can find some of her work on the wedding blog Style Me Pretty. Katie is also the preferred Hair Artist for Maravilla Gardens Wedding Venue.
Katie is an expert at completing your perfect wedding look! During your consultation, she discusses with you your wedding dress, feel of your wedding and pictures of hair styles you like.  Katie combines that information with your face shape and hair type to create a look that best compliments you while also flowing with the style of your wedding. Katie loves to bring out the natural beauty of her clients. Katie will put you at ease immediately. Her warm and fun loving personality is a great addition to your wedding experience.
To see more of Katie's work please visit her website.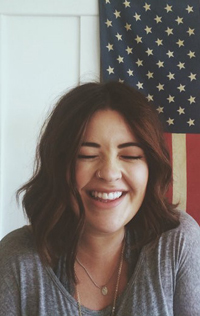 tayler radford
Tayler was born and raised along the beautiful southern coast of California. She now happily calls Santa Barbara home. Some things she loves: a good book on a rainy day, pumpkin everything, road trips, traveling with friends, classical music, the beach, Jesus, & her big, crazy family. One thing that can makes her dance, no questions asked: ANYTHING BEYONCE
Tayler loves the endless creative opportunities she has found with hair. She likes to be challenged and to try new styles and color techniques. Doing hair has given Tayler the ability to be creative and work with people; 2 things that makes her heart full! Tayler would love to help you feel like the best version of yourself, like you just broke Ryan Gosling's heart and don't even care.
To see more of Tayler's work please visit her website.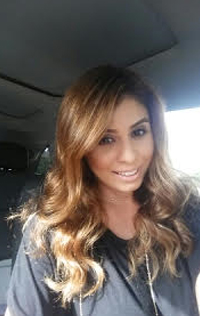 daisy del castillo
Daisy started her career in the year 2006. From a young age Daisy knew she wanted to be involved in the beauty industry! Her passion quickly grew, and after graduating from cosmetology school so did her experience and knowledge, after working in the industry around Westlake Village area, she moved to Santa Barbara, expanding her experience by working weddings and on location photo shoots, featured in Santa Barbara life and style magazine! Daisy has the vision and skills to provide clients with creativity and detail.
To see more of Daisy's work please visit her Instagram Page.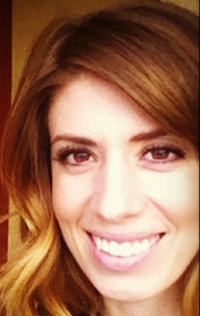 erin casey
Erin Casey is an on location freelance hairstylist from Los Angeles, Ca. From in home appointments, to Red Carpet events, she loves accentuating natural beauty. Erin has the ability to listen and execute her clients vision and how they want to express their personal style. She loves keeping up with the latest trends and educating her clients about product knowledge and how to have healthy hair year round.
Whether you need a haircut or style for a special occasion, Erin's speciality is not only making sure you love the outcome of your vision, but that you feel beautiful from the inside out.
To see Erin's work please view her website.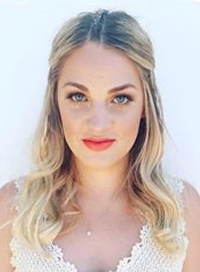 krysta withrow
Krysta is our Colorado loving girl living her California dream in beautiful Santa Barbara. Krysta loves all things blonde and believes a good hairstyle can change a person! Krysta has been in the hair industry since 2010 and recently became an educator with Davines. She is passionate about education and sharing her love of hair with fellow stylist and customers.
Krysta loves braids, texture and romantic upstyles! Her mission is to make you feel like the absolute best and most beautiful version of yourself! Working with brides over the years she appreciates how important this day is to you and she has learned to listen understand what you are truly hoping for in creating the best style for you! She is excited to make that happen for you!
"We are all given gifts in our lives... creating beauty and confidence in others is mine. I am grateful!"
To see more of Krysta's work please visit her Instagram Page.
jacklyn oram
Jacklyn has grown up with a passion for people and all things beautiful. She was raised in a home of artists which fostered and greatly influenced her decision to become a hair artist.
She can follow directions to the most intricate of details or she can be given the freedom to create and design a style that best fits her client. She loves working with people to give them what brings out their personal style or whatever look they are trying to achieve.
She strives to make the whole experience as peaceful as possible and gets so much joy out of making her clients feel special and taken care of.
To see more of Jacklyn's work please visit her website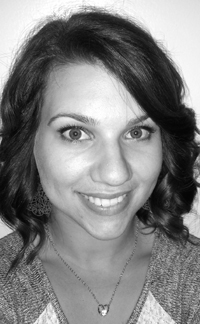 amanda wright
Amanda was born into a family of hairstylists in beautiful Santa Barbara. She has a passion for hair. She grew up helping with anything in her moms salon. As soon as she could, she went to Cosmetology school and has been licensed since 2010.
She has the ability to listen to the needs of her client to get the look they are wanting for there very special day. Most importantly she wants to make the client feel their most beautiful.
She loves going with what you want and letting the hair guide her way to her gorgeous masterpiece.  During her career she has not only mastered beautiful upstyles but also color, highlights, cuts, styles and blowouts
To see more of Amanda's work please visit her facebook page.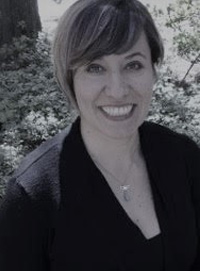 Laura Funkhouser
Laura is an on-site bridal hair artist and she always gives 100% of her heart and skill to her work and it shows through the happiness of her guests. Originally from Los Angeles, Laura has taught for Vidal Sassoon, Paul Mitchell and Wella in LA, San Diego and Santa Barbara. Her goal is for you to look and feel like the very best version of yourself on your big day and will happily come to you wherever you and your ladies will be getting ready.
To see more of Laura's work check out her website.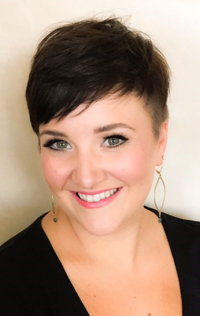 Carrie Reilly (aka Reilly)
Reilly, originally from Washington State started her career at the world renowned Gene Juarez Salons and Spas in Seattle. She has dedicated the last 13 years in the salon specializing in French cutting and styling. She has worked on many local fashion shows in Seattle, photos shoots, and wedding parties throughout the years.
Whether you're going to a party, on a special date, or getting ready for your big wedding day, Reilly will tailor your desired look to enhance your natural beauty. With her patience, knowledge, and attention to detail, she will make every occasion memorable. She is open minded, and will always listen to any thoughts and ideas you may have. Reilly has amazing product knowledge and works with the top hair care lines and her favorites: Kerastase, Oribe, Shu Uemura, and R+Co.
To see more of Reilly's work please visit her website.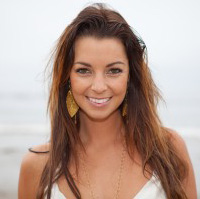 brianna stewart
Brianna Olcese-Stewart has been regarded as incredibly versatile not only in a salon environment, but also for her wedding hair and makeup. Aside from having a lengthy résumé, she styles hair for runway shows, weddings, commercials, television work, and has extensive training with Bobbi Brown Cosmetics. With passion and undeniable talent—her forte ranges from color, to cut, to makeup, and anywhere in between.
To see more of Brianna's work please visit her website.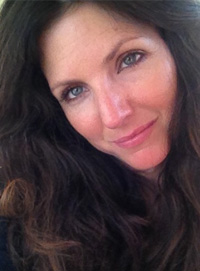 sheila stone
Sheila Stone began her career at the acclaimed Graham Webb Academy for Hair and earned her degree in 1995. With over nineteen years of experience, including salon, celebrity and on location styling, Sheila is known for her ability to execute exactly what her clients desire with a calm and nurturing disposition.
Sheila's unique vision has helped clients find their perfect look for weddings, magazines, commercials, runway and film. Having a remarkable eye for style and detail, Sheila uses hair as her medium to create exquisite designs that compliment each of her client's individuality.
Sheila's most recent editorial work can be seen in Your Wedding Day (YWD) and Inside Weddings.
To see more of Sheila's work please visit her website.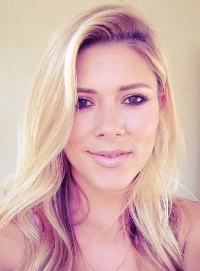 tami maxwell
At age 13 Tami received her first makeup set and hasn't put her brush down since. She now specializes in Private Lessons, Bridal, Editorial and Special Events. Her clients love her enthusiasm and her eye for detail. Her blending technique creates a flawless face and has helped Tami build a loyal clientele.
In 2003 Tami started her professional career in the beauty industry. Two years later she was hired as an artist for MAC Cosmetics. Her eagerness to learn and love for makeup helped Tami receive certifications in everything from basic Application, Fashion Show, to Advanced. Tami was honored to became a part of the MAC Impact team in 2007. She had the opportunity to work among top Senior Artist's, such as John Stapleton. Being a part of this elite team of artists meant she was able to participate in special events such as body painting the Levi's models for Macy's and American Express Passport, working backstage at Los Angeles Fashion Week Spring 2009 for Beach Bunny Swimwear, and has facilitated the latest Fashion and Trend events.
Getting to know her client on a personal level allows her to focus on their needs and bring to life their vision of beauty. In her years of extensive training Tami has worked with a wide range of color among both male and female. From a no makeup makeup look, to taking on a couture look straight off the runway, Tami is always up to date on the newest trends for the season and can customize any look for you.
To see more of Tami's work, please check back since her portfolio is in the making.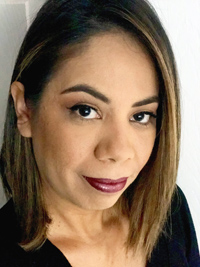 maria lopez
Maria has been in the hair industry for 9 years. She began her exciting adventure with cosmetology in Santa Barbara, CA. Focusing on perfecting blowout styling, updos, braids and haircuts. Just recently, she moved to Orange County to broaden her mind to a different environment and to expand her knowledge to more trends.
Hairstyling is her passion; it never feels like work. The opportunity to style someone's hair, especially for her special day, gives her the privilege to make someone feel on top of the world. She loves to do it all; from simple curls to over the top braid infused up-styles.
To see Maira's work please view her instagram.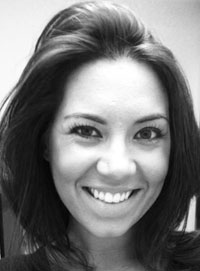 allie buenger
Hailing from a family of stylists, Allie more or less had her future cut out for her. "I've pursued other interests and vocations but my heart is really in this business," says the long-time Ventura County resident, describing how she found her true passion.
After cosmetology school, Allie started her "hair love affair" by mastering her hand in color, make-up and wedding up-do's.
Six years later, Allie went back to school and majored in marketing and communication. She continued hair styling to put herself through college. The intense schedule and the education she received helped her to be even better in what she continues to do now.
To see more of Allie's work please visit her flickr site.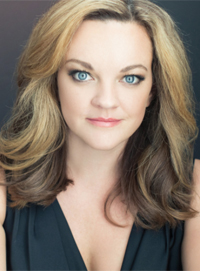 emily throckmorton kvancz
Emily Throckmorton Kvancz has been a makeup artist since 2000, starting as a makeup artist for Smashbox Cosmetics. In 2005, Emily decided to branch-out to makeup artistry in other avenues, including weddings, commercials, fashion shows, and social events. Along the way, she learned how to re-create the most coveted, flattering, and chic hairstyles for her clients, allowing her to complete the look with hair and makeup.
Her product knowledge, fashion background, artistry know-how and vast experience come through in making her clients look their absolute best, by creating the perfect look for any occasion. Whether you need a stylist for a photo shoot, hair and makeup for your wedding, or just want to look and feel great on date night, Emily will do an amazing job, every time.
"I love my clients and take extreme care to make them not only look incredible, but also feel confident from the inside, out. It is my honor to be someone's stylist, and I take my work very seriously. I am a perfectionist, and this comes through in my work... every one of my clients is going to look like a million bucks when I'm finished".
To see Emily's work please view her website.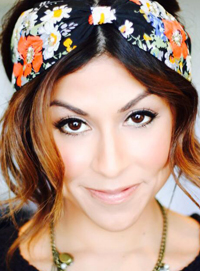 drea rohrbough
Drea is one of those rare multi-talented artists that can do it all. Originally from Scottsdale Arizona where she graduated from the Scot Cole Academy. Drea now resides in beautiful Santa Barbara. For the past 11 years Drea's resume of work continues to grow with a very well rounded repertoire. Drea's eye for hair is diverse and comes naturally. In the salon Drea is a Color Expert with the ability to give the most natural complimenting color to her clients to a more edgy fashion forward look that will turn heads. Drea is a master with her shears, transforming hair into a style that moves with and frames each client like a work of art. Drea is also a master at styling hair for that special day that will make every woman feel like she is the most beautiful bride yet.
Drea's skills don't just stop with hair. She has extensive makeup training stemming from, Prescriptive, Bobbi Brown, and MAC. From natural to a deep smoky look Drea will have you covered and looking amazing!
In addition to working in the salon, Drea has and continues to do editorial/photoshoot work where she is responsible for the entire look from face to hair. Based out of Santa Barbara, Drea is staying on top of her game by working with top photographers and industry people that consistently put her skills to the test.
To see more of Drea's work please visit her website.