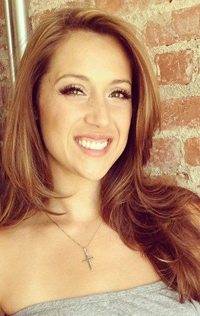 jenny hopwood - owner + senior makeup artist
Jenny is the primary owner and operator of Unveiled and an Emmy Award winning makeup artist with over 15 years of experience. Jenny will be your main contact, working closely with you to ensure your big day's beauty needs are exceeded. Having done make-up for hundreds of brides & their bridal parties, in addition to celebrities, editorial shoots, and television, she understands the ins and outs of scheduling stylists. As a makeup artist, her expertise is in bringing out every woman's natural beauty, specializing in and using M.A.C. make-up and brushes, while keeping up with the newest trends and latest products. As a result, your makeup will be beautiful and last all day/night.
Jenny is a calming presence in the midst of bustling and hectic wedding planning. She is professional, friendly, patient, easy-going, honest and witty.
Starting out by finding your personal style, your wedding day visions, and assessing your features and individuality, she will work with you to design and execute the uniquely beautiful look for you. As a true artist, she can do anything from a sultry smokey eye, to a bold glamorous look, to a natural & fresh face. You can relax and give Jenny full control with complete assurance that you will feel beautiful, natural, and confident with the added touch to the uniquely gorgeous person you are.
She has an eye for beauty in all things. Her passion involves photography and physical fitness. "I get excited about God's creation and his continual display of love for us day after day."
To see Jenny's work please view her portfolio or instagram..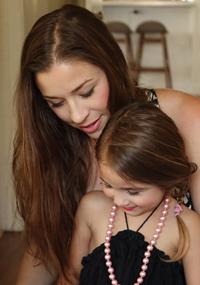 rebecca zavala - owner + website builder
Rebecca is currently one of the owners, and the original website developer for Unveiled, taking a hiatus from makeup artistry for now to focus on motherhood, homeschooling, and helping run Unveiled from the sidelines.
Rebecca has a background in art, making makeup artistry second nature. She began her professional makeup artist career in 1998 at the Nordstrom M.A.C counter. This is where she received most of her training in both artistry and customer service. In 2001 she became a full time, freelance on-location makeup artist, and had the honor of being there helping brides look and feel their most beautiful on the day they wed, which she thoroughly enjoyed.
She managed Unveiled and was the key makeup artist up until 2013 after her second child was born. However being a mother, business owner, business mananger, and makeup artist became too much to juggle, and opted to put artistry on hold. In 2015 she decided to take a back seat in the management of the company after Unveiled found the perfect fit to take over her position. Rebecca is currently behind the scenes of Unveiled, and enjoys seeing the business flourish.
To contact Rebecca please fill out our contact form here.