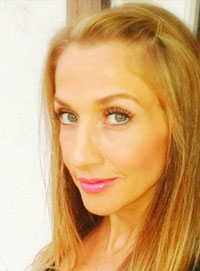 Christina Burns is a multi talented artist, specializing is makeup artistry, but her talent extends far past into hair, styling, and photography. She has an extensive resume including working for many celebrities, television networks, Disney, and the Travel Channel.
Her schedule keeps her often away from the bridal industry, but when she is available she listens to her clients needs and desires intently and executes them perfectly. Unveiled is thrilled to have her working with us when she is available.
To see more of Christina's work please visit her facebook page.